The Womenpreneur Initiative is launching a series about inspiring women entrepreneurs in Belgium. Its aim is to increase awareness about female role models in the Belgian community.
Today, we present to you Rachida Bouganzir - a woman who has encountered a lot of obstacles in her life but has used them as a strength to become the hard-working and determined entrepreneur she is today. It has taught her how to be resilient and to turn a challenging situation into a life-changing opportunity. Today, she runs a café in Brussels which is a great success as her focus on parents being able to recharge their batteries resonates with her customers.
Rachida Bouganzir spoke at one of our events of the GenerationW program, "Cité des Metiers & JobYourself : Où trouver un emploi à Bruxelles". She gave an inspiring talk about her life journey and some of the struggles she faced when starting her own business. The GenerationW's candidates felt truly inspired by Rachida's talk and got many useful insights into what it means to be self-employed.
Rachida Bouganzir
Turning challenges into opportunities
Rachida was born and raised in Brussels. After becoming a mom, Rachida went through a difficult time and when she suddenly got fired from her job, she decided to take matters into her own hands. Rachida wanted to create a space for parents, especially
single mothers to help them not feel alone. She wanted to create a business idea with a social enabling purpose! JobYourself, an initiative that supports entrepreneurs in Brussels through expertise and skills training, helped Rachida develop her idea of the "stroller café", Haricot Magique, located in Ixelles, Brussels.
Haricot Magique: a café dedicated to parents and their children
The idea of Rachida's café is to offer a space for parents to go and relax with their children and where they can exchange advice and experiences with other parents. The café is equipped with the gear necessary to bring small children: from stroller parking at the entrance to high chairs, booster seats, self-service microwave oven, suitable cutlery, and changing tables. "Everything has been thought of for the well-being of parents," Rachida says. The café also offers a nice play area which allows parents to have a moment of tranquillity to themselves. There is even a party room for birthdays, baby showers, and other family celebrations.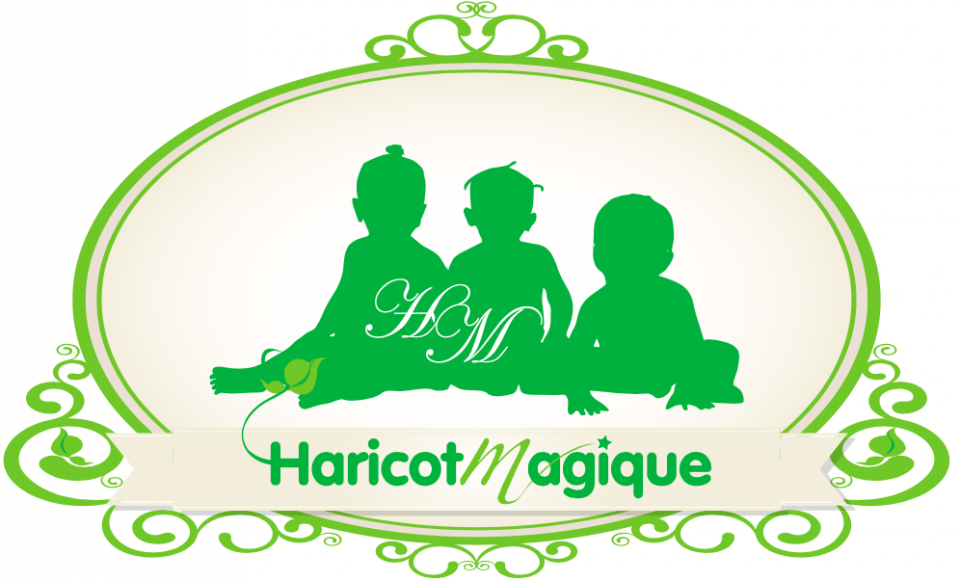 The Covid-19 pandemic was a great lesson
Like many other business owners, Rachida has faced great challenges during the pandemic, but she has been determined to keep her café alive. She found volunteers for the future opening after the lockdown, she organized virtual café meetings for mothers staying at home with their children. She never gave up, demonstrating her great persistence in her business idea.
3 golden pieces of advice
Rachida has definitely learned a lot from past experiences, and she is keen on advising other women in entrepreneurship about the dos and don'ts. Her golden advice is:
Never be alone. Sisterhood is key. Always try to have a partner, a network willing to support you since it is very demanding to start a business alone.
Never be afraid. Accept that it is normal to have fears and move on.
Get out of your comfort zone. Nothing great ever happens in your comfort zone. Leave it, do something you love as your job and you will be happy for the rest of your life.
Meet other inspiring female entrepreneurs in Belgium!
Do you want to meet other female entrepreneurs in Belgium? Subscribe to our newsletter to be sure you will not miss our next blogs about them! Follow us on our social media to follow the stories of inspiring women in Belgium:
Instagram - Facebook - Twitter - LinkedIn - Youtube
Join GenerationW2021!
Are you a young female student/job-seeker? Your perfect job-match is waiting for you!

The Womenpreneur Initiative has just launched the second edition of the GenerationW program: GenerationW2021. This time supported by the U.S. embassy in Belgium and equal.brussels. Watch this short video to find out about all the info!
Applications now open! Fill out the form and start the adventure!