Did you ever struggle to turn an idea into a business opportunity? Or did you ever have ideas that you gave up on because it seemed too complex to realize?
Then what you might have been missing was an approach like design thinking!
To equip our candidates with innovative tools, Womenpreneur-Initiative has recently organized two workshops on design thinking: one with Amel Ait Ahcene and Ismail Belkaid, founders of mBranching, and the other one with Janao Denys from Quest! Design thinking appears as an efficient and revolutionary approach to solving complex problems and/or launching new projects. In this article, you will get a grasp on how to apply design thinking to your personal and professional life.
1. Understanding design thinking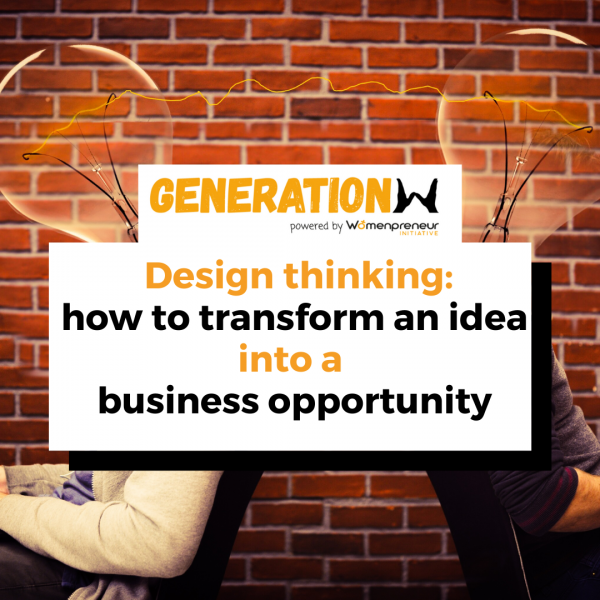 Design thinking is a model invented by Nobel Prize laureate Herbert Simon in The Sciences of the Artificial in 1969. However, it has evolved to a greater extent since then. There are two main purposes when using design thinking. First, the method enables you to reframe, define or identify problems from a human-centered point of view. Secondly, design thinking is also helpful when navigating new or uncertain environments.
Indeed, design thinking has a particular focus point: this approach is human-centered, it is based on the user or the consumer. This explains why empathy is an important component of design thinking. Its aim is to understand the users' perspective and needs. To do so, observation of the users' interactions with their environment is essential.
Design thinking methods rely on questioning: exploring problems that you are confronted with, questioning your assumptions about these problems, or about the consumers, and questioning the implications of these assumptions. Thus, the commonly used tools in design thinking are brainstorming, hands-on approach and ongoing experimentation.
2. Embracing the complexity step by step
Design thinking is the opposite of a linear process. Its main core is accepting the fact that no complex issues have simple solutions. This means that going back and forth between several ideas or steps of a process is part of the method. To illustrate this intricacy, the diamond framework appears particularly relevant.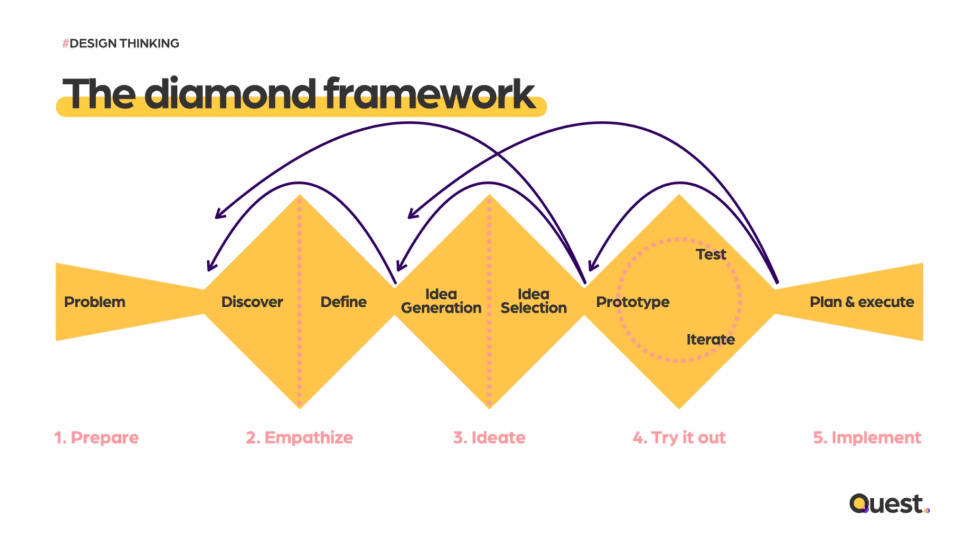 The figures details the different steps in design thinking:
Prepare: define the problems encountered, where to find the fundings, etc.
Empathize: put yourself in the users' shoes
Ideate: list as many ideas as you can and select the most appropriate ones
Test: create a prototype and try it out
Implement
This is an iterative process: you may and certainly will go back to one particular step, and repeat the whole process more than once. Of course, in a professional environment, your time will be framed by deadlines, and by fundings so you can not spend an infinite amount of time doing so. Design thinking should allow you to resolve problems in a rapid manner.
3. Challenging yourself and your perceptions
To use design thinking efficiently, it is crucial to keep in mind several aspects of it.
The first one is to remain as unbiased as possible. Design thinking is about discovering, navigating in new environments and, to do so, you need to remain humble and modest.
You must also reach out to experts outside of your field and circle to hear their contributions and include them in a way that is beneficial to the users.
Finally, do not forget it is a method relying on experimentation! So, don't overthink it and test your ideas! Trying out your solutions is still the only way to know for sure what is the next step. Even if this means going back to a previous one.
4. Applying design thinking to your personal life
Design thinking is not reserved to professional settings and can easily be applied to your personal life. This requires to empathize with yourself, that is to say recognizing and embracing your emotions and desires, valorizing what you did and what you need, and reevaluating your own experiences. Personal aspects might sometimes appear small and meaningless but, once they have been addressed, they can have an entire impact on yourself, your happiness and your work. Here are two exercises proposed by Janao, Business & Service Designer at Quest, to use design thinking in your daily life.
The first one can be named "What? How? Why?". You first need to draw three concentric circles and write down in the largest one "What?", in the medium one "How?", and in the last one "Why?". The goal is to reflect on what it is that you are good at, what you enjoy doing; but also how you achieve these things; and finally why these particular things, what drives you.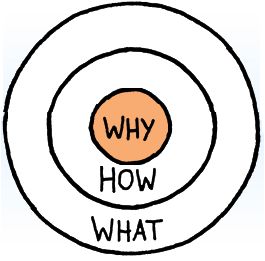 The second suggested exercise is to lay out and select your ideas. Draw a graph where the X axis represents the feasibility of your ideas, and the Y axis represents how much you want them. The ideas that would be the best to try out are those on the top right corner, i.e. those you highly desire and that are most doable.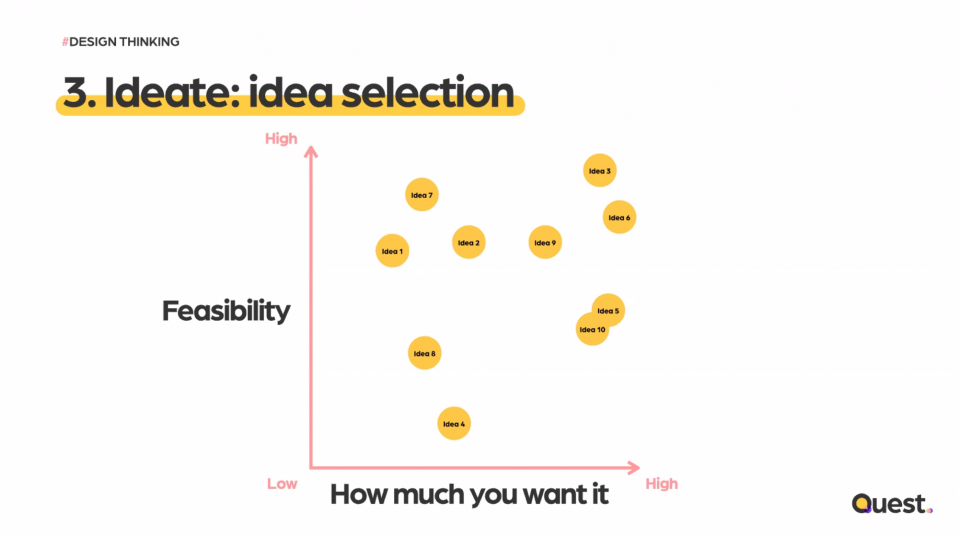 In a nutshell, design thinking should help you through unknown, and maybe scary situations. It is at the same time a mindset and a set of tools, to help you think in a different way and, at the end of the day, help you be more satisfied with what you are doing and choosing to do. You can not let complexity be a barrier to your desires and future achievements!
Keep in touch with the Womenpreneur Initiative!
If you like our article, don't forget to share it with your network!
Subscribe to our newsletter to make sure you don't miss our updates and visit our website and social media to discover more about our tips and programs to boost your skills and enter the job market!
Instagram - Facebook - Twitter - LinkedIn - Youtube
Join GenerationW2021!
Are you a young female student/job-seeker? Your perfect job-match is waiting for you!
The Womenpreneur Initiative has just launched the second edition of the GenerationW program: GenerationW2021. This time supported by the U.S. embassy in Belgium and equal.brussels. Watch this short video to find out about all the info!
Applications are now open! Fill out the form and start the adventure!